Your Trusted Mobility Partner
Employee relocation is a critical component of an effective talent management strategy. Keep your organization moving with NuCompass' trusted global mobility services and technology.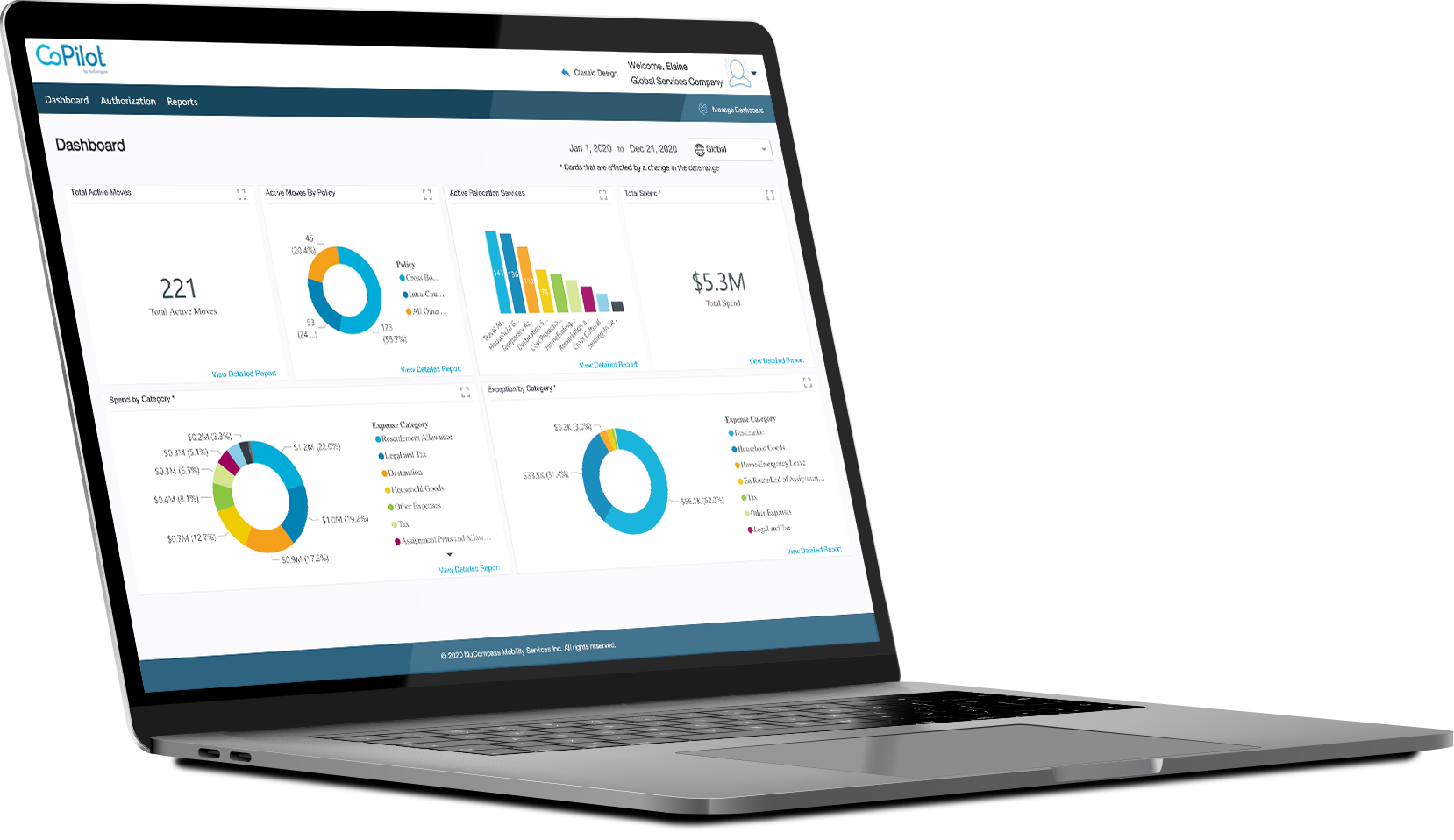 Integrated Technology
Our CoPilot® technology platform provides easy-to-use tools for your relocating employees, with on-the-go access to services and support for every part of the relocation journey. Your mobility staff can move from tactical to strategic decision-making with CoPilot's cost estimates, data analytics, and HRIS integration.
How Much Do You Know About Relocation?
Exceptions, or expenses that were not originally intended, can impact your company's annual relocation spend. What's the average amount spent on exceptions in a typical relocation program?
That's right!Sorry, you're incorrect! The average amount spent on exceptions is typically 12.5%.*
If your company is spending more than 5% of its total relocation spend on exceptions, it's time to take a look at your program.
*Results based on a recent NuCompass study conducted to investigate the effect of exception spend on total program costs.
---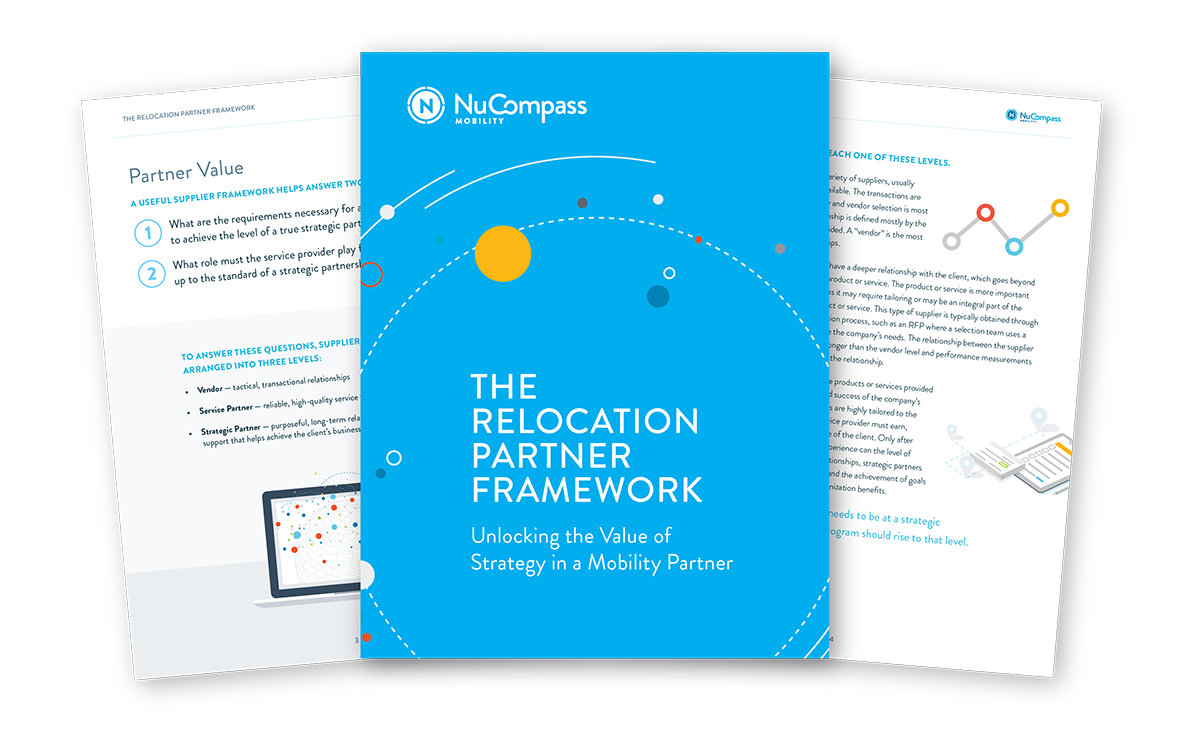 E-book: The Relocation Partner Framework
How does a Relocation Management Company go beyond the status quo as a vendor and deliver meaningful impact as a strategic partner? This e-book can help you define a partnership framework that adds value to your overall business.
A Small Sample of Our Clients