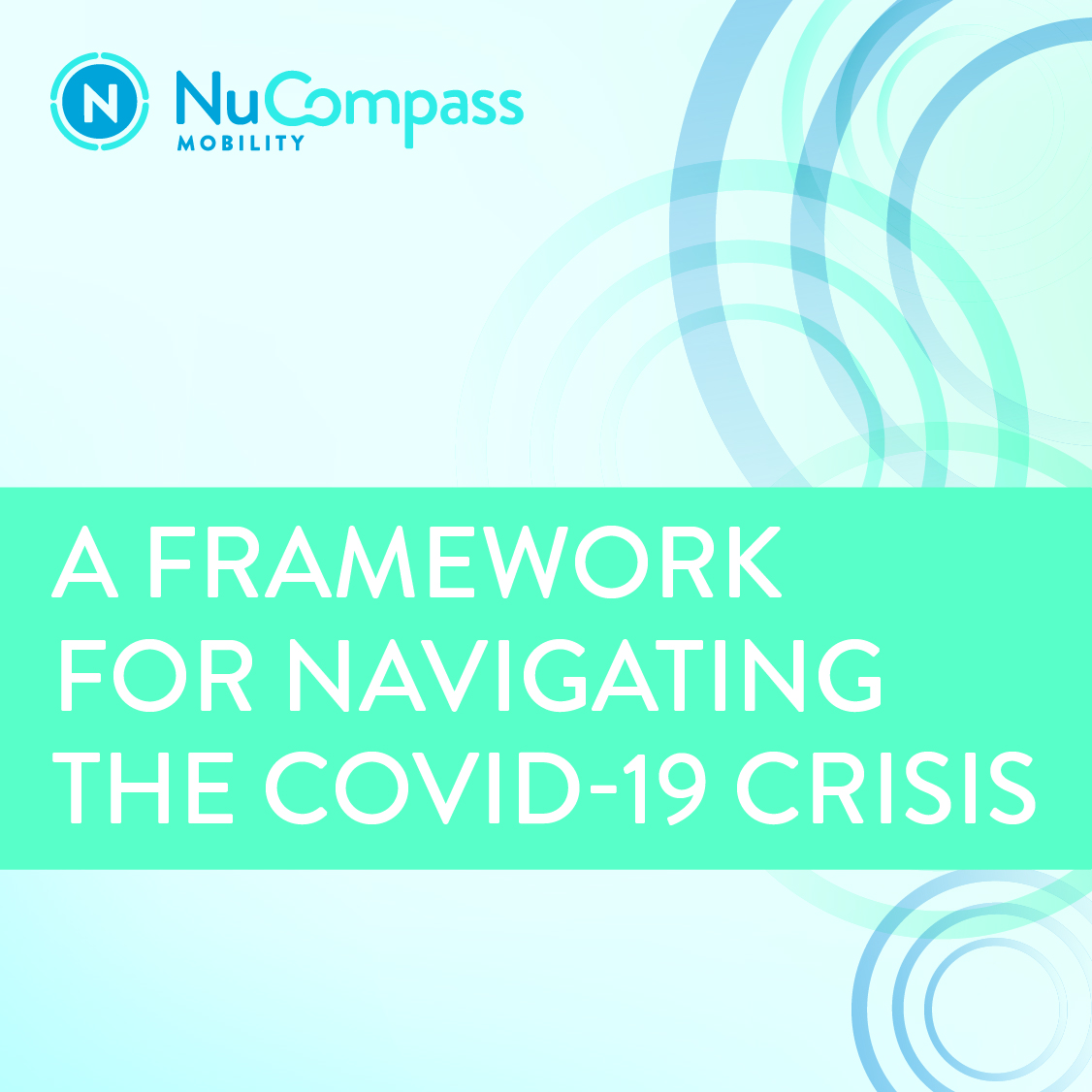 As you make tough business decisions today, NuCompass Mobility wants to offer our own COVID-19 Crisis Management Framework (CMF) for you to download. This is the management framework that NuCompass is using to plan and implement its response to the current crisis. This CMF is a simple but powerful tool that describes the progressive stages of the COVID-19 disease, how those stages affect the economy, and how the economic consequences are likely to impact employee mobility.
Download our Crisis Management Framework to find out more. NuCompass wants to help you make sense of today's business environment as you are trying to reduce risk to your business and protect the well-being and safety of your employees.
Download "A Framework for Navigating the COVID-19 Crisis" today.
A Framework for Navigating the COVID-19 Crisis